Have you forgotten your 9mobile PIN and entered it incorrectly too many times? If so, your SIM card is now blocked, and you need to get your PUK code to unlock it. Don't worry, you're not alone; this happens to everyone at some point, or maybe you want to get your PUK for safekeeping or future reference.
In this blog post, I'll show you how to get 9mobile PUK Number. With this information, you'll never have to fear losing your SIM lock PIN and getting locked out of your SIM. 
So, whether you're a new or old 9mobile customer, keep reading to discover how to get 9mobile PUK number Quickly.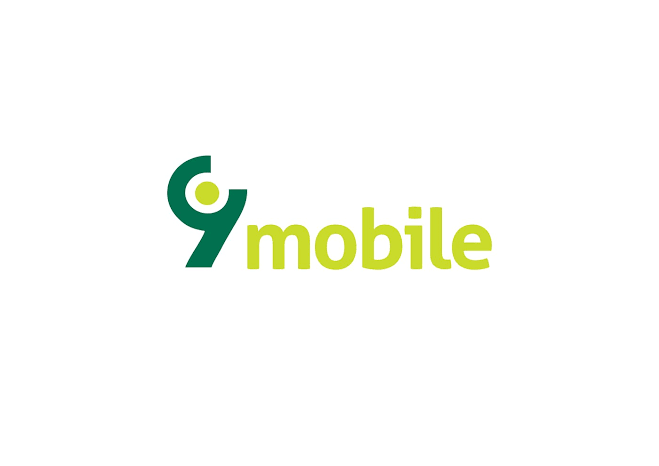 Ways to Get Your 9mobile PUK Number 
Try any of the options below to get your 9mobile PUK Number:
1. How to Get 9mobile PUK Number Via Customer Service 
Calling customer care is the most effective way to get your PUK number from 9mobile. To do this, follow the instructions below:
Step 1: Dial 300 from a 9mobile line or 08090000200 from another network.
Step 2: When you get through to an agent, choose the option to speak to a customer service representative.
Step 3: When you get through to an agent, tell them you need your SIM PUK. Then, provide the affected 9mobile number.
Step 4: The customer service representative will ask you a few security questions to confirm you're the original owner of the 9mobile number. Ensure to answer the questions correctly.
Once your identity is confirmed and verified, the customer service agent will send the PUK code to the number you're calling from or the email address of your choice.
2. Check the SIM Card Packaging 
Another way on how to get 9mobile PUK number is by checking the SIM Card pack. The SIM card pack is the casing in which your 9mobile SIM card was packaged. The PUK code is usually printed on the plastic card that holds the SIM, either on the front or back.
So, if you can still recall where you kept the SIM pack, check it and see if the PUK number is still visible. Alternatively, remove your SIM card from your phone and check it for the PUK code. Some 9mobile SIM cards have the PUK code printed on them.
Check This Out!
👉🏽 Mafia Offers: How To Make People Beg to Buy Whatever You Have For Sale
👉🏽 How to Make 300K – 500K Every Month Through E-commerce
👉🏽 Newbie Affiliate Marketing Expo


3. How to Get 9mobile PUK Number Online
If you're wondering, How Do I Get My PUK Number Online? Try the following instructions to get your PUK number online on Twitter:
Step 1: Log in to your Twitter account or create a new one if needed.
Step 2: Find the official 9mobile Twitter account
Step 3: Send them a direct message explaining that you need assistance with your PUK number. Provide your phone number and full name.
Step 4: Wait for their response and be prepared to answer any security questions they may ask to confirm your identity.
Once your identity is confirmed, they will provide you with your PUK number via direct message or give you instructions on how to retrieve it.
Note: You can also chat with 9mobile customer service on Facebook, Instagram, or any of their social media handles to get your PUK number quickly.
Frequently Asked Questions:
How to Get My 9mobile PUK Code?
You can get your 9mobile PUK using any of the methods or options mentioned in this article to get your 9mobile PUK code quickly. 
How to Unlock My 9mobile SIM Card With PUK Code?
Once you have your 9mobile PUK number, follow these steps:
Step 1: Insert the affected 9mobile SIM into a phone and switch it on. Your phone will display "SIM blocked" or "Enter PUK."
Step 2: Enter your 9mobile PUK number and the SIM will be unlocked.
Step 3: If there's a space provided for New Pin. "Enter a new PIN."
Step 4: Re-enter the new PIN.
Where Can I Find My 9mobile PUK Code?
You can find your 9mobile PUK code or number on your 9mobile SIM pack. The PUK is usually written at the back of the pack. Ensure to keep the pack for easy retrieval for future reference.
What Happens if I Enter the Wrong PUK Code?
Nothing happens when you enter the wrong PUK code. However, you have a limited number of trials before your 9mobile line or number is disabled or blocked. So, ensure that you get the PUK code correct on your next trial or input.
How Many Times Can I Enter the Wrong PUK Code?
10 times. After the 10th trial, your line or number will be blocked. You can visit a 9mobile customer service center to see if they help your retrieve or unblock the line.
Can I Unlock a Blocked PUK?
You may not be able to unlock a blocked PUK. However, you can try contacting 9mobile customer service and they may be able to help you unlock a blocked PUK.
Conclusion
If your 9mobile SIM card is blocked due to entering the SIM Lock PIN incorrectly, you can easily retrieve your PUK (Personal Unlocking Key) number and unlock the 9mobile SIM Card quickly. This blog post has shown you how to get  9mobile PUK number quickly. Make sure to try all the available options to retrieve your PUK code.
By following the information provided in this blog post, you can quickly retrieve your 9mobile PUK number and regain access to your SIM card in no time. Stay connected with 9mobile!