Are you tired of the constant struggle to buy ntel airtime? Perhaps you're a new ntel user and have no idea how to buy ntel airtime. So, if  you are frustrated by the complicated procedure that wastes your precious time when you try to buy Airtime on ntel? Don't worry! This blog post will simplify the process of buying airtime on ntel.
In this post, we will show you simple ways on how to buy ntel airtime, ensuring that you're always ready to make calls, send texts, and browse the internet. So, let's dive in and recharge your ntel airtime to stay connected!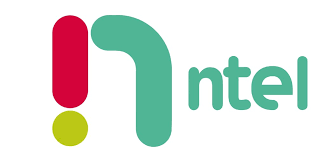 How to Buy ntel Airtime via ntel Selfcare Portal
One of the easiest and most convenient way to buy ntel airtime is through the ntel Selfcare portal. Do the following instructions to buy ntel data from the self-care portal:
Step 1: Go to the ntel self-care portal. 
Step 2: Log in to your account. You will need to enter your phone number 4-Digit pin. Create an account if you're a new subscriber.
Step 3: Click the "Airtime" tab and enter the amount of airtime that you want to buy
Step 4: Tap the "Buy" button. Enter your payment information. You can pay with a credit card, debit card, or bank transfer.
Step 5: Tap the "Submit" button and the airtime will be credited to your ntel number immediately.
How to Buy ntel Airtime Online Via Quickteller
Another easier way to buy ntel airtime is through Quickteller. To buy ntel data via Quickteller, you can follow these steps:
Step 1: Go to the Quickteller website.
Step 2: Sign in to your account or create an account if you don't have one.
Step 3: Enter your ntel number in the space provided, then in the "Options" tab chose "ntel top-up or Virtual top-up"
Check This Out!
👉🏽 Mafia Offers: How To Make People Beg to Buy Whatever You Have For Sale
👉🏽 How to Make 300K – 500K Every Month Through E-commerce
👉🏽 Newbie Affiliate Marketing Expo



Step 4: Enter the amount of airtime you want to buy and tap "Continue"

Step 5: On the next page, choose a payment method and enter your payment information and tap the "Pay" button.
How to Buy ntel Airtime From ntel Stores
To buy ntel airtime from their outlets, you need to go to any of their outlets close to you in person and request to buy airtime. You will be guided through the process to buy airtime or your ntel SIM will be credited instantly and you make payment.
You may want to go with physical cash to pay for the airtime if you don't want to pay with your ATM card or through bank transfer. For a List of ntel shops and outlets around the country, click here.
Frequently Asked Questions:
Where Can I Purchase Airtime?
You can buy ntel airtime through the ntel Selfcare portal or through the ntel page on Quickteller. You can also visit an ntel store close to you to buy airtime. Follow the tips in this article to easily buy airtime on ntel.
What USSD Code Can I Use to Top Up My Airtime?
There's no USSD code for recharging or top up of airtime on ntel. Simply follow any of the options mentioned in this article to top up airtime on your ntel number.
Can I Transfer Airtime to Another ntel SIM?
Currently, there's no way to transfer airtime to another ntel SIM or share Airtime with friends and family on the ntel Network. This feature may be available in the future but currently, you can buy airtime for any other ntel SIM but you can't transfer to them.
How Do I Check My Airtime Balance?
You can check your airtime balance from the ntel Selfcare portal. When you log in, click the airtime tap and you should find your airtime balance on the dashboard.
How Long Will My Airtime Recharge Be Valid For?
Your airtime recharge should be valid for as long as you ntel line is active.
Conclusion
You now have variety of ways to buy ntel airtime. This article ensures that you won't encounter any issues or difficulties when buying airtime on ntel. Choose from the options mentioned, including using the NTEL Self-Care Portal, Quickteller or visit an ntel shops close to you.  Enjoy seamless connectivity with ntel!