ntel is a telecommunications company that offers a cutting-edge 4G LTE Advanced network. Their network ensures quick call connections, clear Voice over LTE, and incredibly fast internet speeds. If you want to buy ntel data and enjoy their advanced technology, you're in the right place.
In this blog post, you will find tips, different methods, and easy ways on how to buy ntel data. This article will simplify the process of buying data on ntel, whether you're a new or existing customer. Let's begin!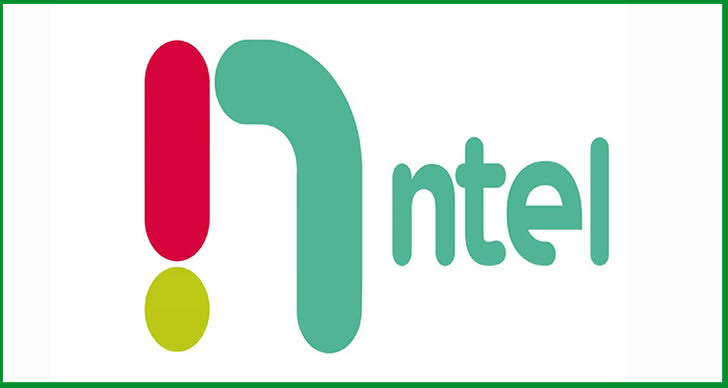 How to Buy ntel Data Using the MyNTEL app
To buy ntel data using the MyNTEL app, please follow these steps:
Step 1: Download the MyNTEL app from either the Google Play Store or the Apple App Store. Install and open the app.
Step 2: Log in to your existing account or create a new one if you don't have an account.
Step 3: On the home screen, locate and tap on the "Buy Data" option.
Step 4: Choose your desired data plan from the available options and click on "Buy Now."
Step 5: Select your preferred payment method and proceed to complete the transaction.
Once the transaction is successful, the data should be immediately credited to your account.
How to Buy ntel Data From the Self-Care Portal
Do the following instructions to buy ntel data from the self-care portal:
Step 1: Go to the ntel self-care portal. You can do this by visiting the website here
Step 2: Log in to your account. You will need to enter your phone number and password.
Check This Out!
👉🏽 Mafia Offers: How To Make People Beg to Buy Whatever You Have For Sale
👉🏽 How to Make 300K – 500K Every Month Through E-commerce
👉🏽 Newbie Affiliate Marketing Expo



Step 3: Click on the "Data" tab and elect the data plan that you want to buy

Step 4: Click on the "Buy" button. Enter your payment information. You can pay with a credit card, debit card, or bank transfer.

Step 5: Click on the "Submit" button and your data will be added to your account immediately.
How to Recharge NTEL Data Online
To recharge ntel data online using payxpress, do the following steps:
Step 1: Go the Payxpress Portal here
Step 2: Sign up if you're a new used or log in if you're an existing user
Step 3: Tap on the 'Data Tab'
Step 4: Search and choose ntel as the 'Biller' then choose a data plan from the list.
Step 5: Choose your means of payment from the payment methods available and make payment
Once you've completed the payment, refresh the portal and should see your data increase on the dashboard and you can start using it immediately.
How to Buy ntel Data via Quickteller 
To buy ntel data via Quickteller, you can follow these steps:
Step 1: Go to the Quickteller website or app.
Step 2: Sign in to your account or create an account if you don't have one.
Step 3: Click on the "Buy Airtime & Data" tab.
Step 4: Select "ntel" from the list of mobile networks, then enter your ntel phone number.
Step 5: Select the data plan you want to buy. Choose a payment method and enter your payment details.
Step 6: Click on the "Pay" button.
Once you have paid for the data plan, it will be credited to your NTEL account immediately.
How to Buy ntel Data From ntel Outlets
To buy ntel from their outlets, you need to go to any of their outlets close to you in person and request to buy or renew your data plan. They will direct you on how to go about it, you may want to go with physical cash to pay for the data plan if you don't want to pay with your ATM card or through bank transfer.
For a List of ntel shops and outlets around the country, click here.
Frequently Asked Questions:
What Plans Are Available on the ntel Network?
The ntel network offers a range of plans to suit different data needs. These include Unlimited Plans, Capped Plans, SME (Heavy User) Plans, Device Bundles, Handset Bundles, Enterprise Plans, and Pay-As-You-Go. You can select a plan based on your data requirements.
Can I Renew My Subscription for the Same Bundle Before Expiration?
Yes. You can switch plans through the ntel self-care portal, and the new plan will activate immediately, updating your validity accordingly.
How Can I Check the Status of My Bundle Resources?
You can check the status of your bundle resources on the ntel Self Service Portal. However follow the tips in this article to Check ntel Data Balance. 
How Many Data Plans Are Available on the Ntel Network?
There are primarily two categories of data plans. The Unlimited Plans and the Capped Plans.
How Can I Subscribe to Any of the Plans?
If you are an existing customer, simply log-on to Myntel self-Care or Quickteller or visit an ntel store – follow the instructions in this post to easily buy ntel data plans.
What Kind of Devices Can I Use on the ntel Network?
You can use all 4G LTE mobile internet devices that are confirmed compatible with the network as only 4G LTE devices are compatible with the network.
Why Do I Need an LTE Device?
The ntel mobile network is exclusively based on 4G LTE-Advanced technology, without any support for 2G or 3G. As a result, only be accessed using a 4G LTE device.
What Is Data Threshold?
The data threshold determines when the Fair Usage Policy applies to a plan and can vary. ntel may adjust fair usage conditions to ensure a fair experience for all subscribers.
Why Are You Calling It Unlimited When It's Not Unlimited?
The plan offers unlimited access to network resources until it expires. However, to ensure a good experience for all paying customers, there is a Fair Usage Policy (FUP) in place. Excessive consumption under the FUP may impact other users' network experience.
What Happens When I Get To My Defined Data Threshold?
ntel manages data speeds based on network conditions. Temporary slowdowns may occur, but your normal experience will be restored with a data plan purchase or renewal. If the current speed meets your needs, you can choose to continue enjoying it.
Can I Switch From a PAYG Plan to a Bundle Plan?
Yes, you can switch from PAYG to a bundle plan at any time.
Conclusion
You now have a variety of quick and effective methods to purchase ntel data plans. This article ensures that you won't encounter any issues or difficulties when buying data on ntel. Choose from the options mentioned, including using the MyNTEL app, the NTEL Self-Care Portal, and other available methods to buy data on the network. Enjoy seamless browsing with ntel!