Tizeti provides high-speed, unlimited Wi-Fi internet access to both homes and businesses, offering a range of internet plans tailored to different customer needs. If you're a new or existing customer wondering how to pay or Renew Tizeti Subscriptions, you're in luck! Buying data on Tizeti can be a bit challenging, but this guide is here to assist you.
In this article, we will provide you with quick and easy tips on how to Pay & Renew Tizeti Subscription. Whether you're an old subscriber or just starting out with Tizeti, this guide will help you prevent the inconvenience of running out of data and not knowing how to buy or renew your subscription. Let's get started!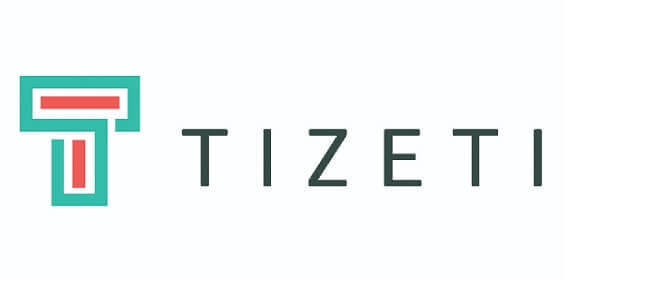 How to Pay & Renew Tizeti Subscription Online 
To purchase Tizeti data online, please follow these steps:
Step 1: Go to the Tizeti website by clicking here.
Step 2: Enter your login details (email address and password), and click the "Login" button.
Step 3: After logging in, select the data plan you wish to purchase or renew.
Step 4: Choose a fast and convenient payment method, and proceed to make the payment.
Step 5: Follow the prompts to complete your purchase. The data will be credited to your account instantly, and you can start using it immediately.
How to Pay & Renew Tizeti Subscription on
WhatsApp 
One of the ways to buy Tizeti data is through Whatsapp. To do this, Follow the instructions below:
Step 1: Say 'Hi' to Tizeti on WhatsApp.
Step 2: Choose the option to Talk to an agent,and wait to be connected to an agent.
Step 3: Tell the agent you'll like to buy data on Tizeti and provide them with your account details to confirm you're a subscriber and the owner of the account.
Check This Out!
👉🏽 Mafia Offers: How To Make People Beg to Buy Whatever You Have For Sale
👉🏽 How to Make 300K – 500K Every Month Through E-commerce
👉🏽 Newbie Affiliate Marketing Expo



Step 4: You'll be told by the agent how to pay or renew the data package. Make the payment and the data will be activated immediately and you can start using it.
How to Pay & Renew Tizeti Subscription Through Bank Transfer
You can renew your Tizeti subscription through bank transfer by making a transfer to their account at Zenith Bank, Head Office Branch, Account No 1013184381. After making the transfer, kindly [email protected]  your name and amount transferred.
How to Pay & Renew Tizeti Subscription via the Tizeti Payment Portal
To renew your Tizeti data subscription, do the following instructions: 
Step 1: visit the Tizeti payment portal
Step 2: Once you are on the page, you can enter your email address and password to log in.
Step 3: After logging in, you can select the subscription plan that you want to renew.
Step 4: Choose any of the payment methods that's convenient for you and follow the instructions on the page to complete the renewal process.
If you have any issues with renewing your subscription, you can contact Tizeti customer support for assistance. 
Alternative Ways to Pay & Renew Tizeti Subscription
You can write a cheque payable to Tizeti Network Limited and deposit it into their Zenith Account. You can visit their office located at Suite C23, Cherub Mall (Beside Protea Hotel), Alpha Beach Bus Stop, Lekki and drop off the cheque.
Go to the

Paystack payment portal

, select a data bundle and then enter the required information and choose a means of payment. Make the payment and you'll be credited instantly.
Frequently Asked Questions:
How Much Is Tizeti Monthly Subscription
Tizeti express Wi-Fi plans ranges between N100 – N8000 monthly.
What Is Your Sort Code?
The Tizeti Zenith bank account sort code is 057150013.
Why Is There a Partial Amount in My Bill?
Tizeti billing cycle spans the entire month – from the 1st to the last day. If Tizeti was installed at any point during the month, you'll owe an apportioned amount along with the installation fee. Once the fee is paid, continue with the monthly payments to avoid confusion
How Do I Pay My Tizeti Subscription?
Make a bank transfer to Tizeti Zenith bank account and email them your account details and payment proof. You can also pay through Paystack or write a cheque in favour of Tizeti Nigeria Limited. Ensure to follow the instructions in this article carefully and you won't have issues paying for Tizeti Subscriptions.
What is The Account Number for Tizeti?
 Zenith Bank, Head Office Branch, Account No 1013184381.
Conclusion 
This guide has provided you with various options to pay and renew your Tizeti subscription. You can purchase or renew online, through WhatsApp, via bank transfer, or using the Tizeti payment portal. Alternatively, you can drop off a cheque at their office. Choose the method that works best for you and enjoy uninterrupted internet access with Tizeti.