Staying connected to the Internet and being online is essential in this digital age, but running out of data can be tiring when you're in the middle of something important. So, if you are tired of running out of data when you need it the most, or you need help finding the process of how to buy Airtel data confusing and frustrating? You've come to the right place! 
In this post, you'll find a step-by-step guide that simplifies the process of how to buy Airtel data, so you can enjoy uninterrupted Internet and stay connected easily. 
Without further ado, let's begin!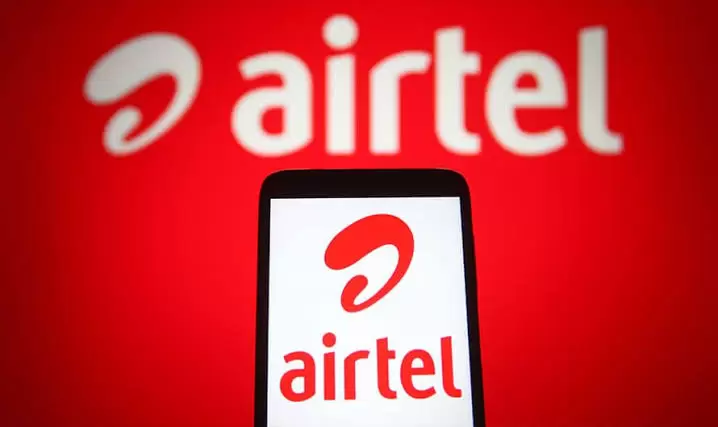 How to Buy Airtel Data Using USSD Code
To buy Airtel data using USSD code, follow these steps:
Step 1: Dial *312# on your phone and select the Data option.
Step 2: Select a Daily, weekly, or other available validity plan and choose your preferred data plan from the available data plan.
The amount of cost will be deducted from your airtime balance, and the data credited to your Airtel number immediately.
How to Buy Airtel Data Using the My Airtel App
To buy Airtel data using the My Airtel app, follow these steps:
Step 1: Download the Airtel App from the Google Play or App Store.
Step 2: Once the app is installed, open it and sign in by typing your Airtel number and tapping log in, then input the OTP sent to your line.
Step 3: Tap the "Buy Bundles" tab and select the data plan you want to subscribe to.
The data will be activated immediately, and the amount will be deducted from your airtime balance.
Check This Out!
👉🏽 Mafia Offers: How To Make People Beg to Buy Whatever You Have For Sale
👉🏽 How to Make 300K – 500K Every Month Through E-commerce
👉🏽 Newbie Affiliate Marketing Expo


How to Buy Airtel Data Using Data Resellers
There are many data vendors and resellers who offer Airtel data for sale. It's important to find a reliable vendor and purchase Airtel data bundles from them to receive instant credit. It's important to only trust reputable merchants or vendors to avoid losing your money.
How to Buy Airtel Data Online 
If you're wondering how to buy Airtel data online, you can do so quickly and conveniently on the Airtel website. Follow the simple steps below:
Step 1:  Go to Airtel website.
Step 2:  Enter your phone number and select the data bundle you want.
Step 3: Choose your payment method (Paystack or Flutterwave) and provide your email address.
Step 4:  You'll be redirected to a payment channel where you can enter your debit card details and complete the purchase.
Your Airtel account will be credited immediately once the transaction is complete.
How to Buy Airtel Data From Bank Account
Airtime Purchase has become smarter with the *444# direct recharge. With just a single code (*444#), you can buy data bundles directly from any of your bank accounts. – One code, All banks.
To buy Airtel data directly from your bank account, dial *444# and follow the prompts to select your bank and choose a suitable Data balance. Once you're debited, your Airtel line will be credited instantly. Ensure your Airtel number is linked to the bank account, and you can recharge from the bank.
Note: The supported banks include Access Bank, Diamond Bank, FCMB, Fidelity Bank, First Bank, Heritage Bank, Jaiz Bank, Keystone Bank, Skye Bank, StanbicIBTC Bank, UBA, Union Bank, Unity Bank, and Zenith Bank.
To find out more about Airtel data plans, visit the Airtel website or call the Airtel customer care line on 300. 
If you're wondering how to check your data balance, check out our article on How to Check Airtel Data Balance.
Frequently Asked Questions
Who Can Subscribe to Airtel Data Plan? 
All prepaid and post paid customers that have registered and linked NIN to their line.
How Do I Subscribe to Data Plans on My Airtel Line? 
Dial *312# and choose from the several days plans available on the Airtel Nigeria network.
How Do I Check My Balance on Airtel Network? 
Dial *323# and choose the option for data balance abd it will be displayed on your screen
What is AIRTEL Data Code?
Airtel Nigeria Data code is *312#
Will I Be Able to Roll Over My Unused Main Data Bundle?
Yes. You can carry over your unused main data bundle as long as you purchase another data plan from the same category before it expires or during the grace period after it expires.
Will I Be Able to Rollover My Unused Data Bonus?
No, you cannot rollover any unused data bonus, even if the bundle auto-renews before or after expiry, or within the applicable rollover period.
How Do I Buy Data for a Friend or Gift Data on Airtel Network?
To gift data to another Airtel line, dial *141# and select option 6, then follow the on-screen instructions to complete the transaction.
I Have No Credit or Active Data Bundle. Will *444# Still Work for Me?
Yes, you can use *444# without any airtime or data bundle. It is free with no hidden charges, and you can even dial it from any phone, including non-smartphones.
I Am Unable to Buy Airtime or Data Bundles From *444#; What Should I Do?
Make sure you have money in your bank account, and ensure your bank account is not blocked. Also, ensure your Airtel number is the line linked to your bank account.
How Can I Subscribe Airtel Through My Bank Account?
Open your bank app if you have one, navigate to the pay bills section, and select Internet or data bundles. Choose Airtel and the data plan, and then go ahead to confirm the transaction, and you'll be credited instantly.
What is The Code For Airtel Bank USSD Code?
*444#. Dial the code irrespective of the bank you use to buy Airtel data.
Conclusion
This post has provided you with a step-by-step guide on how to buy data on Airtel Nigeria. This guide includes various methods such as USSD codes, mobile apps, SMS, and online platforms, that are simple to understand and follow.
With these instructions, you can effortlessly subscribe to data plans and remain connected for seamless browsing. This comprehensive guide has been designed specifically for Airtel users in Nigeria, so you can rest assured that you have everything you need to stay connected!