If you want to switch to GLO without losing your phone number, you can easily port your number from Airtel, MTN, or 9mobile to GLO using the Mobile Number Portability (MNP) service. GLO is one of Nigeria's leading telecommunications networks, with millions of subscribers nationwide. So, if you want to switch to GLO, you're in the right place.
In this post, I will show you how to port to GLO  from Airtel, MTN, or 9mobile using the MNP service. Continue reading to learn more!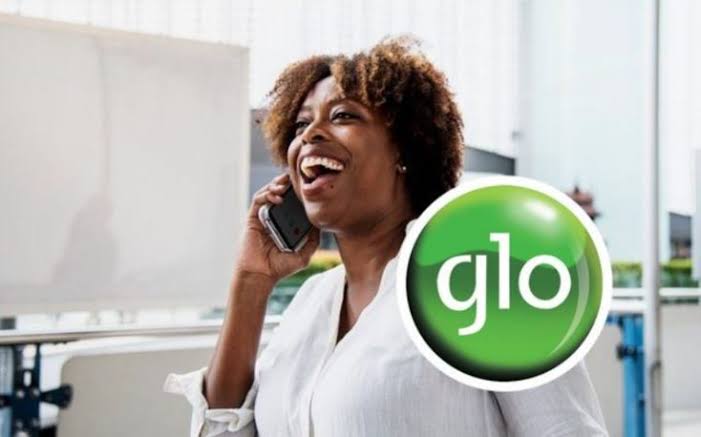 What is GLO Mobile Number Portability (MNP)?
Mobile Number Portability (MNP) is a service that allows users to switch from one network to another without changing their phone number or buying a new SIM card. It was introduced in Nigeria in 2013 to give customers more freedom and flexibility in choosing their network provider.
MNP is helpful for those who want to keep their existing number and contacts but are unhappy with their current network's quality, coverage, or pricing. It can also help customers take advantage of better offers and promotions from other networks.
MNP is available to both prepaid and postpaid mobile customers of all network in Nigeria. The main benefit of MNP is that it fosters competition and innovation among the networks, leading to improved services and lower customer costs. The best part is that porting is free and easy, with no hidden charges or fees.
How to Port to GLO From Airtel, MTN & 9mobile
If you want to switch to GLO from Airtel, MTN, or 9mobile, you can follow these simple steps:
Get a valid ID card, such as your National ID card, Driver's License, Voter's Card, or International Passport.

Go to the nearest GLO office or outlet and ask for a porting form.

Fill out the form with your personal and contact information and hand it to the staff.

You will get an SMS from GLO with a confirmation code.

Put your new GLO SIM card into your phone and dial the confirmation code you received.

Wait for a few minutes while your line is being ported. You will get another SMS from GLO telling you your porting is complete.
Congratulations! You have successfully ported to GLO from Airtel, MTN, or 9mobile.
Things to Note Before Porting to GLO:
There are certain things you ought to know before porting your line to GLO. They are as follows;
Ensure you use up Airtime and data bundles on your current line. If not, they will be forfeited when you activate the portability process.
If you're the type that saves contacts directly on your SIM, make sure you have backed them up on your device, Google account, or other relevant platforms.

Make sure you have not ported your line in the last 45 days if you have… you will have to wait till it completes the 45 days grace before trying again.
The porting process takes approximately 15 to 20 minutes (max 48 hours).
Frequently Asked Questions: 
Who Can Port?
Porting is open to Postpaid and prepaid  mobile customers of all mobile network operators in Nigeria.
How Much Will It Cost Me?
Porting is free at no cost.
How Long Does It Take to Port To a New Provider?
The porting usually takes between 10-20 minutes. However, it may delay but at a maximum of 48 hours.
Can a Subscriber Port Number More Than Once?
Yes, but there is a restriction of a 45-day period before a subscriber can port out to another network.
Check This Out!
👉🏽 Mafia Offers: How To Make People Beg to Buy Whatever You Have For Sale
👉🏽 How to Make 300K – 500K Every Month Through E-commerce
👉🏽 Newbie Affiliate Marketing Expo


If I Want to Switch Back to My Old Network After 45 Days, Do I Need To Follow the Same Procedure as Before?
Yes. You will need to visit a Gloworld or customer service centre and fill out a porting form. You will also get a new SIM card for your old network.
What Should I Know Before I Decide to Port My Number?
You should be aware that the call rates and packages offered by the new network may be different from your current one.
Can Someone Port My Number Without My Permission?
This is very unlikely because of the SIM registration process and other security measures of MNP.
How Do I Prove That the Number I Want to Port Is Mine?
You will need to show a valid ID card, such as your national ID card, passport, driving license or any other official photo ID document.
What if I Don't Have Any ID Card?
You will need to provide your NIN (National Identification Number) for the porting process to be completed.
Will I Lose My Credit/Airtime if I Port My Number?
Yes. Any unused credit on your current line will be lost when you port your number. You should use it up before you switch networks.
What Time of the Day Will the Porting Service Be Available?
The porting service will be available very close to you at anytime during working or business hours.
Can I Change My Mind During the Porting Process?
You can change anytime before you send the confirmation SMS. Once the confirmation SMS is sent, you can no longer cancel your port request and porting process must progress to completion.
How Will I Be Advised of the Status/Progress of My Porting Request?
You will be informed of the progress by text messages.
What Happens if My Porting Request Is Rejected or Fails To Complete?
You should contact your networkservice provider to resolve the problem.
What Happens to the Sms I Send or Receive While Porting?
Messages which have been sent to the customer prior to porting, but not delivered, may be lost.
Can I Port My Number Online?
No. Visit any GLO office close to you to port your number.
Can I Port My Number to Any Network?
Yes. You can port to MTN, 9mobile, Airtel, and GLO. Follow the instructions in this article and in the link provided to learn more on how to port to the various network.
What Code Can I Use to Port to GLO?
Text "Port" to 3232.
How Long Does It Take to Port From One Network to Another?
From a time of 10-20 minutes, it may take up to 48 hours to complete.
Conclusion
There you have it! How to port to GLO from Airtel, MTN, and 9mobile. With the tips in this article, porting to GLO from your Airtel, MTN & 9mobile line should be easy. Remember, the process can be completed within 15 to 20 minutes or take up to 2 days (48 hours) before it gets successful.