Spectranet is a leading internet service provider in Nigeria, offering a variety of data plans to meet their customers' needs. With numerous data plans available, you're certain to find a plan that suits your browsing or internet use and budget. So, if you're wondering how to buy Spectranet data, you've come to the right place.
In this blog post, you'll find five different methods on how to buy Spectranet data, enabling you to experience uninterrupted connectivity. Keep reading to discover the various ways to buy Spectranet data. Let's get started!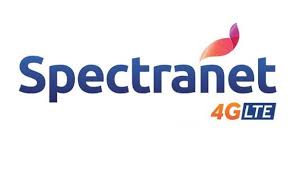 How to Buy Spectranet Data Online
To buy Spectranet data online, you can do so through the Spectranet Self-Care portal. follow the steps below:
Step 1: Go to the Spectranet Selfcare website here.
Step 2: Sign in with your User ID and password.
Step 3: Click on the "Buy Data" tab.
Step 4: Select the data plan you want to buy and enter your Spectranet account number.
Step 5: Choose your means of payment and enter your payment information then tap on the "Pay" button.
Your data will be added to your account immediately after the payment has been confirmed.
How to Buy Spectranet Data Using the Self-Care App
To buy Spectranet data using the Self-Care App, follow these steps:
Step 1: Download and install the Spectranet Self-Care App.
Step 2: Open the app, log in, or create a new account.
Check This Out!
👉🏽 Mafia Offers: How To Make People Beg to Buy Whatever You Have For Sale
👉🏽 How to Make 300K – 500K Every Month Through E-commerce
👉🏽 Newbie Affiliate Marketing Expo



Step 3: Find the "Data" or "Data Purchase" section.

Step 4: Select a suitable data plan.

Step 5: Choose a payment method (card, online banking, or voucher) and make the payment.

Confirm the payment to get instant credit and start using your data. Use the app to monitor your data balance and manage future purchases. Alternatively, check out our article on How to Check Spectranet Data Balance
How to Buy Spectranet Data From Bank Account
To buy data from Spectranet directly using your bank account, you can follow these steps:
Step 1: Open your bank's mobile app on your smartphone. 
Step 2: Navigate to the 'Pay Bills' section and select 'Internet.'
Step 3: Choose 'Spectranet' from the list of available service providers and provide your Spectranet mobile number or account number. 
Step 4: Select the desired data plan and click 'buy' or 'Pay now.'
Step 5: Enter your PIN and authorize the transaction to complete the purchase.
Once the transaction is completed, you will instantly receive the credited data, which you can start using immediately.
How to Buy Spectranet Data From Quickteller
To purchase Spectranet data from Quickteller, follow these steps:
Step 1: Visit the Quickteller website or open the Quickteller app if you have one.
Step 2: Sign in to your account or create a new account if you don't have one.
Step 3: Select "Pay Bills" and choose "Internet services".
Step 4: Select "Spectranet Ltd" then enter your Spectranet Account ID/User ID.
Step 5: Choose your desired data plan, and select a preferred payment option.
Step 6: Provide your card details by selecting the card type, entering the required information, and clicking on "pay".
Once the payment is successful, you will receive a confirmation message that says the payment was successful." You can then start using the purchased data immediately.
How to Buy Spectranet Data From Spectranet Shops
You can buy Spectranet Data in person when you walk into any Spectranet Shop near you. Once you locate a shop, tell the attendant you'd like to buy data, then make payment, and your phone will be credited instantly. Check out the list of Spectranet Shops near you here.
For more details about Spectranet Data plans, validity, and other bonus offers, go here.
Frequently Asked Questions:
Does Spectranet Give Unlimited Data?
 All Spectranet Unlimited Data plans are truly unlimited, meaning you can use as much data as you want. However, there is a Burstable Speed limit and a Fair Usage Policy (FUP) limit.
What Does FUP Mean?
FUP stands for Fair Usage Limit, this means that once this limit is reached, internet access continues at a reduced speed until the validity expires.
Is It Possible to Rollover Balance Unused Data to Next Month?
Some data-capped plans offered by Spectranet provide the option of rollover for balance data. If you renew your data plan on or before the expiry of the grace period, any unused data will be rolled over to the next billing cycle.
What is Grace Period?
Spectranet offers customers a grace period of seven (7) days to renew their account and roll over any unused or leftover data to the following month.  This applies to capped plans only.
I Am on a Free Night Browsing Plan, but Not Able to Use the Internet at Night Anymore?
Free privileges are tied to your subscribed data balance. Check your account balance to confirm if you've exhausted the primary data volume. Once exhausted, Free Night Browsing and other privileges will no longer be available.
Can I Transfer My Bonus Data?
No. Bonus data cannot be transferred.
Can I Roll-Over My Bonus Data?
Rollover applies only to Bonus Data when renewed during another promotional offer with Bonus data. The Bonus data is added to your existing data bonus and remains valid for the renewal period only.
Why Is My Bonus Data Debited Even When I Browse During the Free Unlimited Night Browsing Period?
Once you've exhausted Bonus Data, continuous usage will be deducted from the Paid data balance. However, data consumed during the Unlimited night browsing period will remain free of charge.
Conclusion
Spectranet offers flexible and convenient options for reliable internet connectivity. With various methods mentioned in this article on how to buy Spectranet Data, purchasing data on the network should be easy for you. 
Make sure to follow the instructions carefully and purchase data for your Spectranet number or device to enjoy uninterrupted browsing. Stay connected with Spectranet!