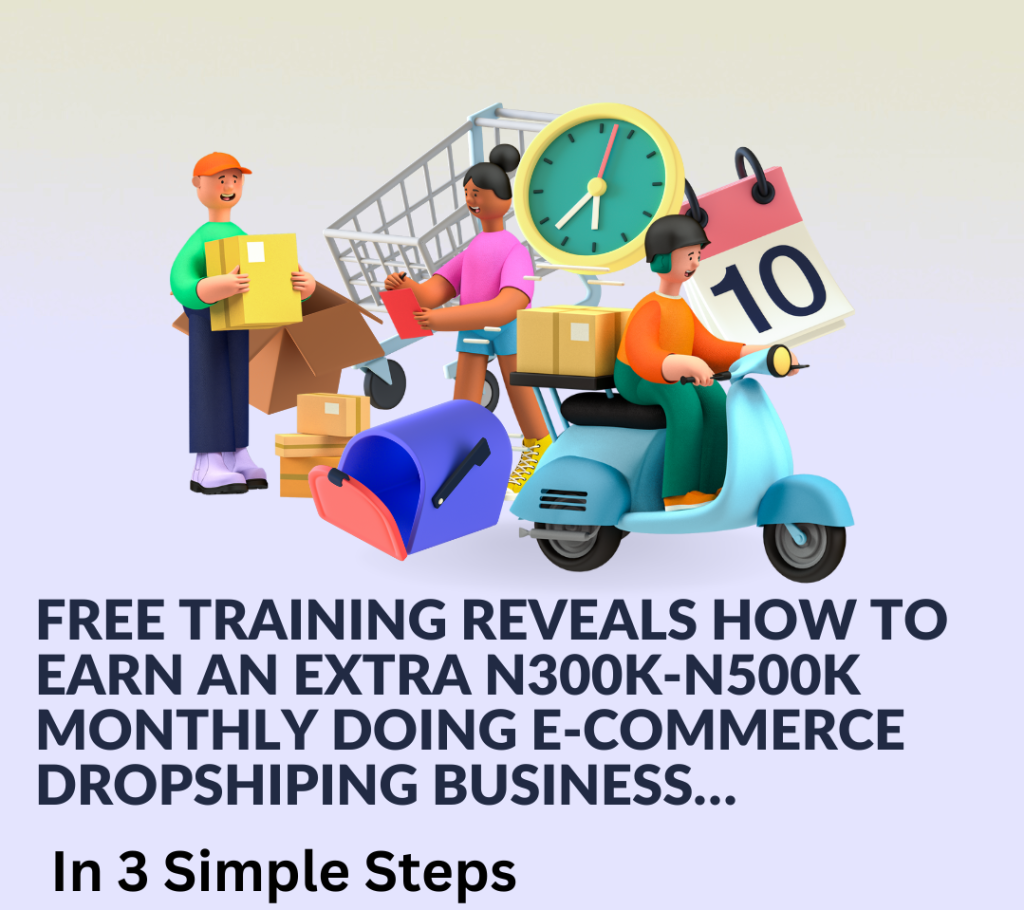 Discover how to earn an extra 300k – 500k monthly through an e-commerce dropshipping business.
It doesn't matter if…
You're a beginner
You have a 9 – 5 job
You're a stay-at-home mom
You are a student or graduate
Live in a far-away village
You have never made money online before
Below is the training video. It is a one-hour video, but trust me, it's worth your time. You will be happy when you finish it.
Are you done watching the video?
Join this WhatsApp channel 👉🏾 Click Here to download the course.
Before the price increases, don't miss out on this excellent opportunity to unlock new revenue streams and boost your high-income skills. GET IT NOW 👉🏾 https://whatsapp.com/channel/0029Va4TZL5HrDZZ6MsbWI2C